Your loved one's Direct Cremation is now complete, and you have just received a rectangular cardboard box from us at Cremation Society of America. You notice that the cardboard box is a bit heavier than you imagined. A lifetime of emotions seems to wash over you simultaneously as you open the box to discover your loved one's cremains are a granular texture, much like sand. So much as happened to get to this point: The phone calls to family and friends, legal and estate issues to be addressed, just to name a few. You take a deep breath to reflect for a moment. The inevitable question you ask yourself is, "OK. Now what do I do?"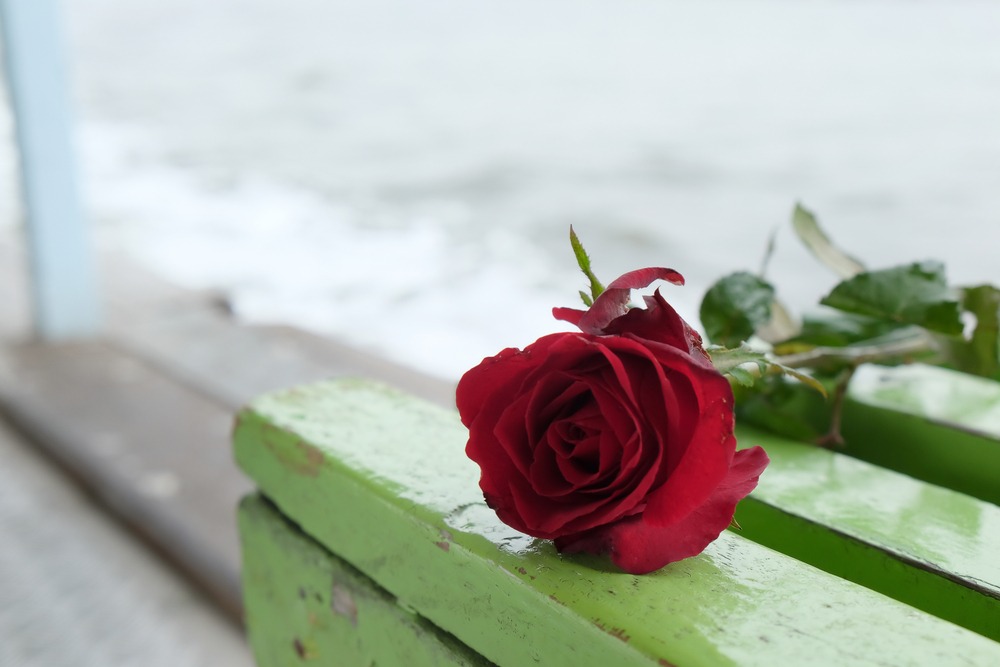 Figuring out what to do with a loved one's cremated remains can be a difficult and, at times, overwhelming decision in light of the grief and chaos that follows the loss of a loved one.
We at CSA are here to provide you with several options and ideas to honor your loved one:
Scatter Cremains/Ashes
The option that likely first comes to mind also happens to be the most popular ways to handle cremains: scatter the cremains in a place that holds significance and meaning for your deceased loved one. When it comes to scattering cremains, you must be cognizant of the specific laws and regulations that each state and even each county may have in place to govern the scattering of ashes. Once you determine the location to scatter the cremains, be sure to contact the applicable governmental authority to ensure that you secure all appropriate permits and permissions.
For example, the State of Florida has no specific state laws in effect to govern the scattering of ashes, but counties and cities may have guidelines and require certain permits or licenses.
Another traditional option is Scattering at Sea, whereby your loved one's cremains are scattered across the surface of the sea in a ceremony that can be quite peaceful and serene. The U.S. Environmental Protection Agency (EPA) governs the scattering of ashes at sea and does not permit:
Scattering of remains in ocean waters within three (3) nautical miles from shore (U.S. Territorial Waters)
Scattering of non-human cremated remains, such as pets
Another option that is gaining in popularity is scattering ashes in U.S. National Parks. The U.S. National Park Service allows for the scattering of cremains within its national parks but each park maintains its own policies and procedures. Here are a few examples:
Yellowstone National Park – Cremains must be scattered on "undeveloped" areas (far from roads, buildings, parking lots, etc.). Scattering in thermal areas is prohibited, and no monuments or markers can be placed on the scatter location
Rocky Mountain National Park – You must secure a permit to scatter cremains, although the permit is free of charge. Cremains must be scattered away from developed areas (parking lots, trailheads, campgrounds, etc.) and at least 200 feet from lakes and streams
Non-Scattering Options
Even though scattering is the most popular option for treating cremains, there are a nearly limitless number of other ways to treat cremains. Your loved one's cremains can be placed in a container/vessel such as an urn, incorporated into jewelry; placed in a columbarium or transformed into something else like an ornament or even a tattoo.
Containers/Vessels
For a very long time, families have chosen to keep their loved one's cremains present in their everyday lives within a container or vessel. Here are some examples:
Urn: This is a vessel designed to store cremated remains. Urns can be made in a nearly infinite number of shapes, sizes and designs. They can also be constructed from various materials including marble, stainless steel, aluminum, bronze, glass, porcelain or wood. There are also biodegradable urns which are used for burial at sea or in "green burials" where the urn is planted in soil, eventually growing into a memorial tree.
When selecting an urn, size matters. Make sure that the urn can accommodate an average of 4-8 pounds. Be sure to consult with the urn specialist to ensure that the urn is sized appropriately. You also want to be sure to select an urn that is "built to last." This is a keepsake that you may wish to hand down to subsequent generations. Jewelry: Inserting your loved one's cremains within necklaces, rings, lockets, pendants, or even bracelets can be a touching and reverent way to keep your loved one near you. Keepsake cremation jewelry is affordable and can be easily customized and shared with other loved ones as part of a memorial service.
Other Keepsakes: Cremains can also be stored in creative and decorative objects such as holiday ornaments, glass paperweights, hourglasses, even golf balls. These keepsakes can be placed in your office or any workspace, your den, virtually anywhere and are typically personalized to be a unique representation of your loved one.
Burial
Cremains can also be buried in a cemetery in the same way that deceased are buried in caskets. This process is called "interment." Here are a few of the more common burial options:
Columbarium: Cremains are placed in a Columbarium, which is an above-ground structure or wall with spaces (niches) to accommodate urns or similar vessels. Such niches are an option for families who want a permanent and accessible location to visit so as to commemorate their loved one.
Burial Plot or Mausoleum: Cemetery Plots (Graves) can accommodate multiple urns/vessels and they can share a single headstone. In the same way, a Mausoleum can also accommodate multiple urns/vessels.
Scatter Gardens: Scatter Gardens are an increasingly popular option provided by cemeteries to families interested in scattering ashes on cemetery grounds. Scatter gardens are beautifully landscaped and well-maintained areas that allow for cremains to be legally scattered anywhere on the grounds.
Something Different
There are also many unconventional and innovative options for treating cremains – and more options are being created every day. Here are just a few of the more creative ways to honor your loved one:
Diamonds: Incorporating your loved one's cremains into a diamond or similar gem can be a unique and timeless way to memorialize your loved one by creating a beautiful keepsake and heirloom
Tattoos: Believe it or not, you can mix a small amount of your loved one's cremains with ink and have it tattooed your skin
Coral Reef: Mix your loved one's cremains with concrete to help form a marine reef that can be a memorial that can also support marine life
Fireworks: "Go Out with a Bang" Cremains can be incorporated into fireworks and set off in a customized display or packaged into self-firing rockets
Traveling With Cremated Remains
Once you decide how best to honor your loved one, you may need to travel to another part of the country to meet with family and friends. Many airlines allow cremains to be brought on board as carry-on or checked baggage, but the urn/container holding the remains must pass through the x-ray machine or it will not be allowed through security. In order to transport cremains on a flight, you must present a death or cremation certificate in order to carry them on board.
Cremains can also be air-shipped as cargo but only by known shippers (a "known shipper" is designated as such after passing inspection and qualification rules set by the US Transport Security Agency [TSA]).
Contact us at Cremation Society of America to order a Direct Cremation and speak to us regarding the options available to you once your receive your loved one's cremains.