When you and your family want to go the "extra mile" for a deceased family member, we at Cremation Society of America offer our dignified concierge-level Hand Delivery of Ashes upon completion of a Direct Cremation.
Hand Delivery Of Your Loved One's Ashes During COVID-19
It takes Cremation Society of America 7-10 business days to perform the Direct Cremation from the time we receive all necessary approvals. Then, in 1-2 days, the urn containing cremated remains is delivered via United States Postal Service Express Priority Mail. Within 8-12 business days your loved one's Urn will be returned home to you.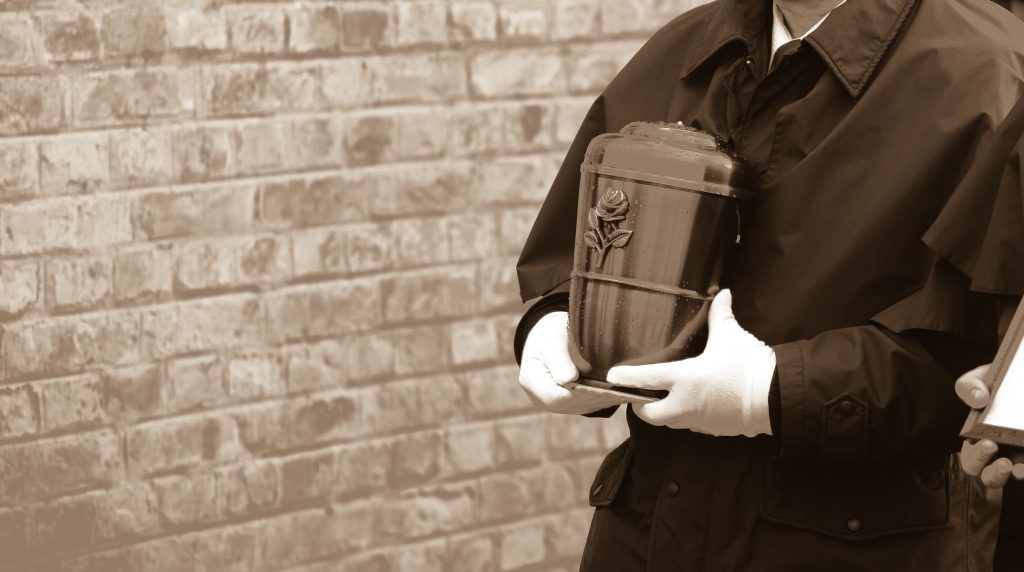 However, some families prefer a more dignified and personal form of delivery: Hand Delivery. We at Cremation Society of America offer a Hand Delivery* service for an additional fee of $100 when you arrange your Direct Cremation with us.
*Please note that our Hand Delivery Service is currently available in Dade, Broward and Palm Beach counties on the Southeast Coast of Florida. We also offer our Hand Delivery Service in counties all along the Florida West Coast! Go to our Home Page for more information! More delivery areas are planned.
When you choose to have your loved one's cremains delivered by hand, an adult will need to be present at the delivery address with photo-identification in order to accept and sign for the ashes.
Visit us at cremationsocietyofamerica.com/pre-planning/ to begin the simple process of pre-planning today. Cremation Simplified.